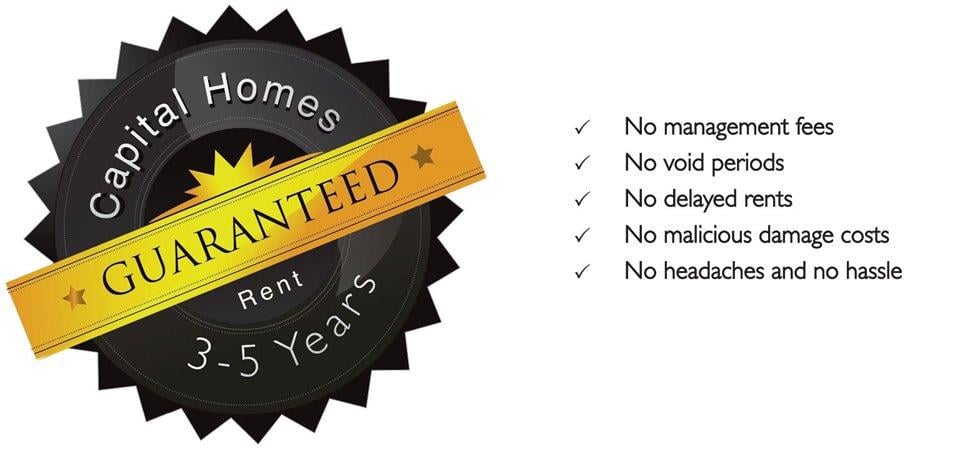 Published: 06/05/2016   Last Updated: 06/05/2016  
Tags:
What is Guaranteed Rent? Estate Agents in North London Guaranteed rent is the biggest way to portray a sense of reassurance in the property world. Climbing the property ladder is difficult when your tenants aren't paying their rent – especially if as a landlord; you own another lot of properties that need to be paid for. Guaranteed rent is literally what it says on the tin – your rent is guaranteed, meaning all landlords will receive their rent regardless of the tenants.
The property ladder is a concept at which a huge amount of money can be made through buying and selling. Buying a property and renting it out is a great way of a solid income – apart from tenants failing to pay rent. Capital Homes offers guaranteed rent which entails a guaranteed annual rental income on time, every month. Effectively, the landlord becomes the tenant to ensure maximum satisfaction.
The difference between guaranteed rent and being a normal landlord is immense. Some tenants can be very difficult, and when it comes to having a busy lifestyle dealing with hard tenants adds to much frustration that can be avoided. All that needs to be done is that you shift the stress onto someone else – that someone else being a company of which carries out guaranteed rent.
We are currently offering 3-5 year corporate leases on the following property sizes in any of the areas on our map and most M25 fringes:

• Studio flats
• One bedroom flats
• Two bedroom flats and houses
• Three bedroom flats and houses
• Four bedroom flats and houses
• Five+ bedroom flats and houses

For a free no obligation guaranteed rent quote please call Christopher on 0800 038 5999 with the full postcode and size of your property and he'll happily quote you a figure over the phone. If you've had a Guaranteed Rent quote already we'll endeavour to beat it! Even if you're just curious. What are you waiting for? Get dialling!